Health & Social Care Law
The importance health and social care providers play in society has come into greater focus as a result of the Covid-19 pandemic. As a result, the health and social care sector have voiced their concerns and are beginning to receive more recognition for caring for the most vulnerable in society, and rightly so.
Our approach to Health & Social Care Law
Attwells Solicitors has acted for businesses within the health and social care sector for many years, offering practical, jargon-free advice in a timely manner.
Lloyd Clarke has provided seminars on legal issues affecting the care sector locally to both Suffolk Care Association and Essex Care Association (whom Attwells are proud to Partner with) and nationally.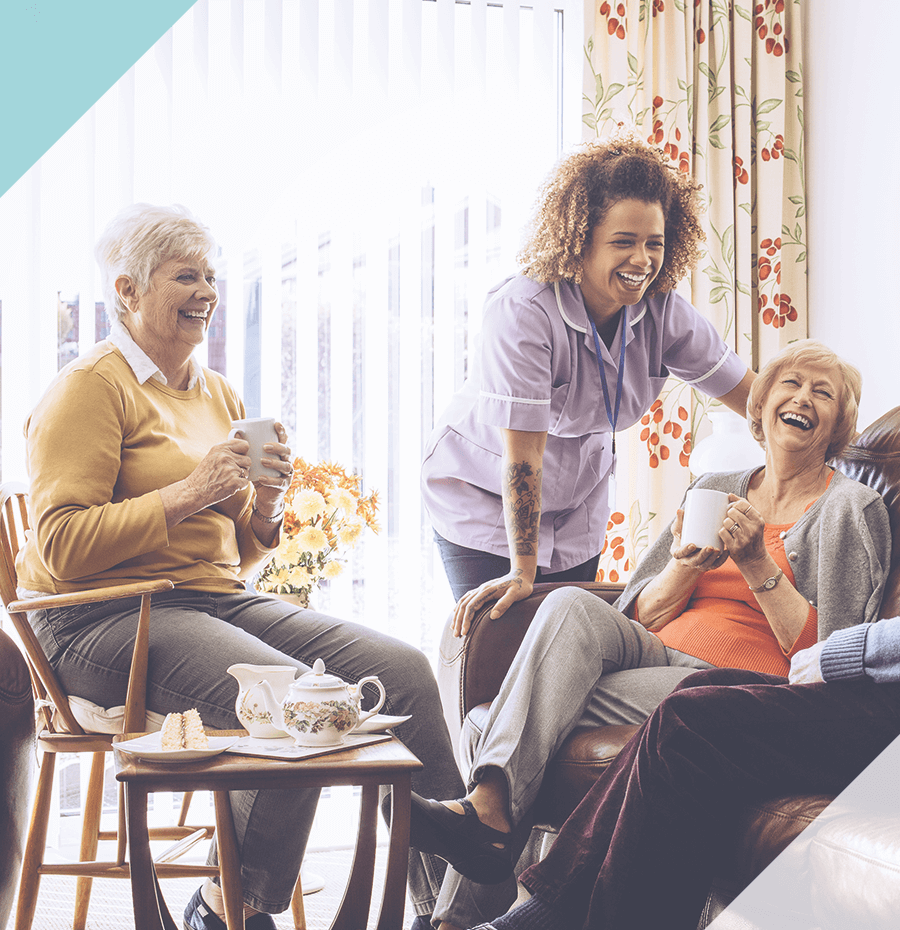 What you can expect when instructing Attwells Solicitors
Mergers & Collaboration
If you are thinking of setting up your new health and social care businesses or entering into a joint venture, Attwells can undertake the legal work required.
We have acted for a number of social enterprises. Some of our larger care providers are embarking upon an acquisition strategy. We will undertake the legal due diligence of the target, and drafting and negotiating the purchase agreement. On acquisitions, advice is often needed around whether to undertake a share or asset sale, due diligence on the premises, securing the income, review of T&Cs of the target, TUPE and employee issues, and suitable warranty and indemnity protection.
Why is a Shareholder Agreement Important?
A Shareholder Agreement is the form of document that care providers should have in place if they trade with others through a limited company. If the business with others is a partnership, then a partnership agreement will be required.
Either form of agreement is an essential prerequisite to starting a health or care business with others because as well as providing protection if things go wrong, it also encourages a dialogue between the owners about matters that they may not otherwise wish to discuss.
Nursing Homes
This sector is highly regulated. Care home providers who offer residential or nursing homes are required to demonstrate compliance with Government regulations in order to register and operate their care home business.
The Care Quality Commission is also known as CQC is the independent regulator of health and adult social care. Its role is to oversee, inspect and regulate services within the care sector to ensure a good quality of care is provided, including health and safety regulation, employment law, and data protection (GDPR).
Your rating is published in a care home 'league table' so prospective clients can review and compare you with other care providers. If your care or nursing home fails to meet these standards, your business may be put into special measures or struck off.
Shareholder Agreement for Health & Social Care Businesses
A Shareholders Agreement is used in tandem with the Articles of Association of the Company to specifically manage the way that shareholders act and govern the processes that are to be followed following certain events occurring. A Shareholder Agreement is particularly important if something goes wrong with the business or disputes between shareholders arise.
Attwells health and social care providers are often local family-run businesses and the thought of formalising the arrangements of the business over and above that of registering as a limited company may not have been considered or may seem too onerous.
For small to medium-sized health and social care providers, a Shareholders Agreement may also be used to incentivise employees.  If a provider has a particularly excellent employee that the company wishes to be rewarded by way of granting them shares but does not want them to hold voting rights in the company, then this can also be dealt with in the Shareholders Agreement.
It is important to consider these areas before it is too late and disagreements or potential costly disputes arise between the shareholders of the company. Too often this upfront work is not dealt with and shareholder issues arise when there is no documentation in place to help.
The Private Client Department drafts Wills and offers a home visiting service so that clients who are less mobile can be reassured that their affairs are in order when the time comes. The Private Client department offers an initial 'no-fee' appointment to discuss wishes and explore all avenues before deciding on their final instructions to ensure that clients' Wills reflect their exact wishes. Attwells' efficient service means that they can work quickly and Attwells aim to return draft Wills to their clients within a week of being instructed.
The Department also deals with Lasting Powers of Attorney. Lasting Powers of Attorney enable a person or people of an individual's choice to deal with their financial affairs, which can be a great help to those who are less mobile. If put in place whilst an individual has the sound capacity, they can also allow a chosen person to make decisions about healthcare and treatment when the individual is no longer able to do so. Putting these LPAs in place can put individuals' minds at rest and assure them that their affairs will be handled by someone they trust when they are less able to do so themselves.
We can assist your residents, their families, or yourselves in understanding rights and obligations when a Power of Attorney is in place or what to do if there is no Power of Attorney.