St. John's Wood Solicitors
Attwells Solicitors are a law firm in St. John's Wood specialising in conveyancing, property, personal, employment, and business law across St. John's Wood and London.
Contacting Attwells Solicitors is simple. You can call us using the numbers below or by email. Alternatively, you can contact your legal representative directly. Their contact information can be found on their profile page or at the bottom of any email they have sent you.
Our offices are open:
Monday – Friday: 9:00am until 5:00pm
Our lunch hour is between 1:00 pm and 2:00 pm. We are closed Saturday, Sunday, and Bank Holidays.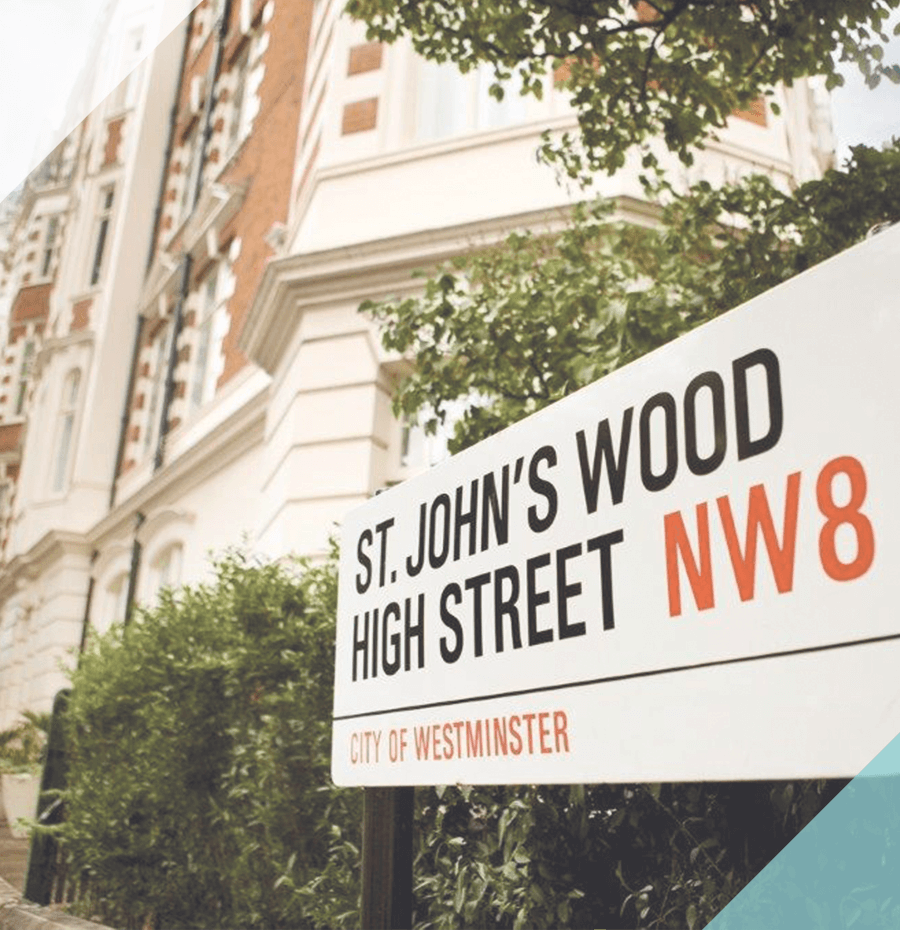 St. John's Wood Law Firm
Attwells Solicitors are located on St. John's Wood High Street, just above Chancellors Estate Agents. Our boutique office in North London is supported by our head office in Ipswich and our office in Colchester.
St. John's Wood Solicitor Reviews
One of our core values is transparency. As a legal firm, we provide price transparency with many of our services having quoting features on their related pages so visitors to our site can access a quote 24/7. In addition to our pricing, we have chosen to be transparent about the service we provide. For a number of years, Attwells Solicitors have partnered with Feefo to publish and promote the experience our clients have had. These reviews are honest feedback based on real experiences, therefore we are extremely proud of our rating.
Places to visit in St. John's Wood
St John's Wood High Street is a lovely place to visit, the street boasts clothing boutiques, salons, pub, and restaurants, including the Duke of York. It is also located next to the Lord's Cricket Ground and the beautiful Regent Park.
Music fans could also take a walk across the iconic Abbey Road, which was the cover for the Beatles 1969 album, Abbey Road. Also located nearby is the EMI studio where the Beatles recorded many of their hits.
Sehira Ebrahim
admin
2023-05-15T09:56:53+00:00
Where to park when visiting our St. John's Wood office & Public Transport
Although St. John's Wood offers a few car parking options locally, you may find it easier to use the tube or bus service.
St. John's Wood station is located by Finchley Road only minutes away from Attwells London office, although if you do which to hop on a bus the number 16 goes down the High Street.
St. John's Wood offers a few car parking options locally. Attwells Solicitors in St. John's Wood is located on St. John's Wood High Street, above Chancellors Estate Agents.
Below is a map of local car parks within walking distance of our London office. If you find walking a challenge and hold a blue badge, you can park on High Street. However, parking is limited and you will have to display your blue badge. Please let a member of our team know if you require help to access our building.
St. John's Wood Law Firm – Attwell Solicitors' New